Opening Times
Winter October to April: Monday to Thursday 9 am till 6 pm
Friday 9 am till 8 pm Saturday and Sunday 9 am till 5 pm
Summer May to September:
Monday to Friday from 9 am till 8 pm
Saturday and Sunday 9 am till 5 pm
we stock uniform and have a changing area so you cam make sure its the best size. The Shop is well stocked with gifts, sweets, drinks and any scout shop items we dont have can be ordered.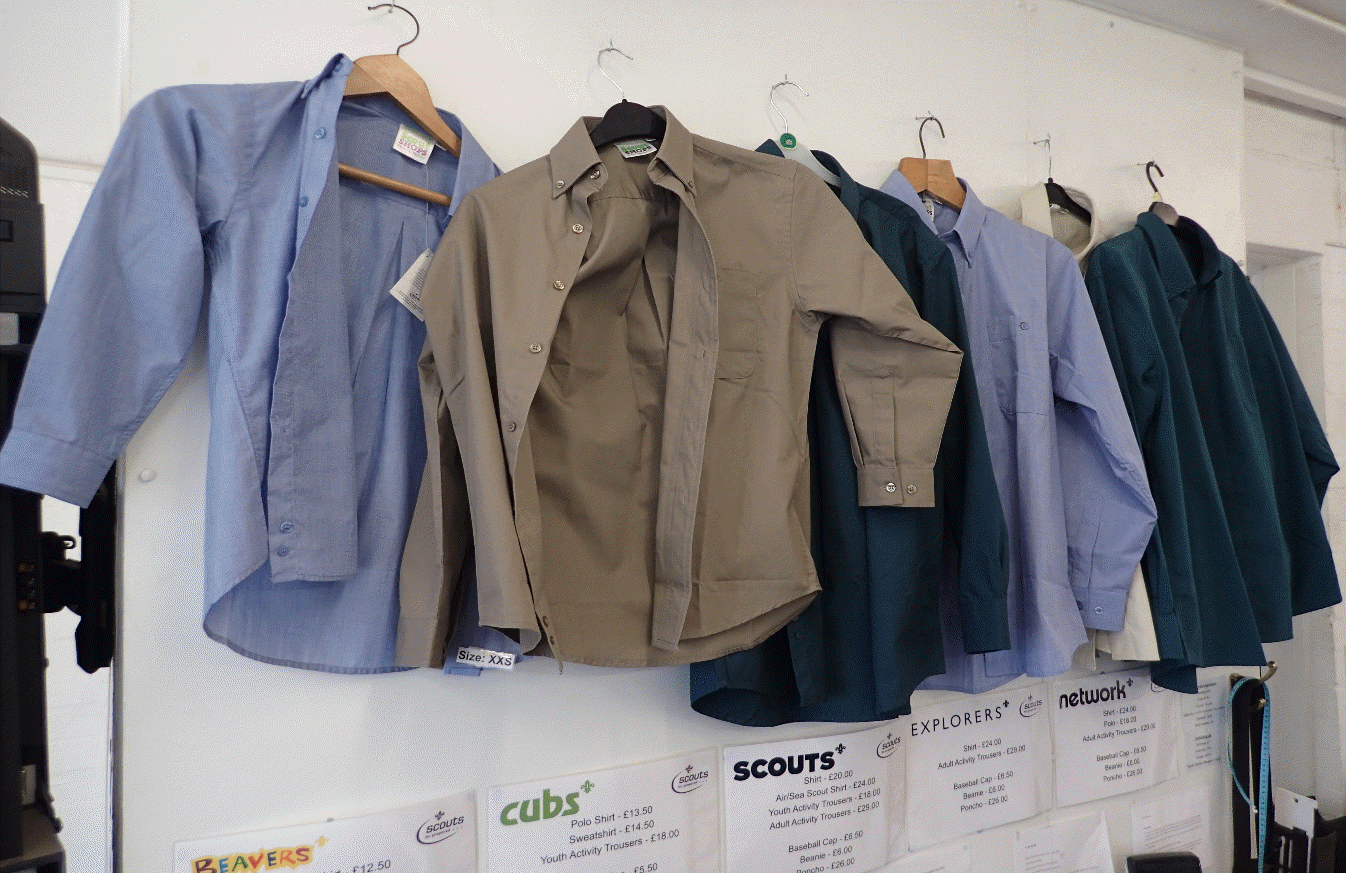 Reception
Our friendly Guest Services Team will talk you through the options and provide you with all the information you want.
For Camps booked we will ask for a deposit, after which we will start working with you to build your programme of activities.
Booking day visits for activities is also something that we encourage and local groups quite often regularly visit.
24 Hours a Day
We have two Vending Machines situated next to the shop they are a soft drinks machine, and a machine that sells chocolate and other snacks items machine, useful during closing times and when the shop is busy.
If you have anything urgent you welcome pack has the duty staff number, this is also outside reception.
Contact Belchamps
Winter October to April: Monday to Thursday 9am till 6pm
Friday 9am till 8pm Saturday and Sunday 9am till 5pm
Summer May to September:
Monday to Friday 9am till 8pm
Saturday and Sunday 9am till 5pm
E-mail:  info@belchamps.org.uk
Tel: 01702 562690