Belchamps Bonfire & Fireworks Display
November 5th, 2022, Belchamps Scout Centre, Essex
Two displays, one at 5pm (Smaller Bangs and at 8pm Our Big Bang Display we also have Bonfire , hotdogs or why not try your luck at some of our fairground style activities!
Belchamps Bonfire and Fireworks Display
Two Displays and ONE BIG BONFIRE!
Open to all members of the Public, Proceeds help Belchamps to provide a range of high-quality activities to young people.
Tickets
£7.00 Age 16 Plus, £5.00 Age 3-15, Free for age under 3 Tickets are available from reception/gate (Save on Queuing with pre-bought express ticket lane) Disabled parking is at Belchamps, must be booked in advance (limited parking)
In the interest of crowd safety No Sparklers sorry and in the interest of child-friendly event no Alcohol.
Belchamps Scout center displayed an awesome firework display this evening with a magnificent bonfire to boot.
Excellent execution of fireworks creating a mesmerizing night for quite a time. The side stalls were welcoming customers with great enthusiasm from the Scouts all representing Belchamps proudly.
Thanks for a great night and well done to all of you at Belchamps Scout Activity Centre.
Really Something Special!
This display is open to the whole community. This firework display has been running for the last 30 years and is the biggest and best in the area. There will be Entertainment, Games, Stalls, Hot Food Stand, Tea, Coffee, (New) Belchamps Hot Display Chocolate With Cream and Marshmallows!  The best displays in the area, and our Great bonfire.
5 pm Gates Open!
6 pm Younger Family Display (will still has some bangs but not as much as the main display). (One ticket entitles you to both displays, so the options yours to stay until our big bang display starts)
6.20 pm Entertainment
7.30 pm Bonfire (Reduced Bonfire size, climate initiative)  
8.00 pm Big Bang Display  (Almost 30min one of the biggest displays you will ever see)
Parking is at Clements Hall Leisure Centre Please be advised that the roads leading to Belchamps parking be shut during this event, limited pre-booked disabled parking is available (accessible but be aware there are some small ramps and display ground is a field that can get a little muddy)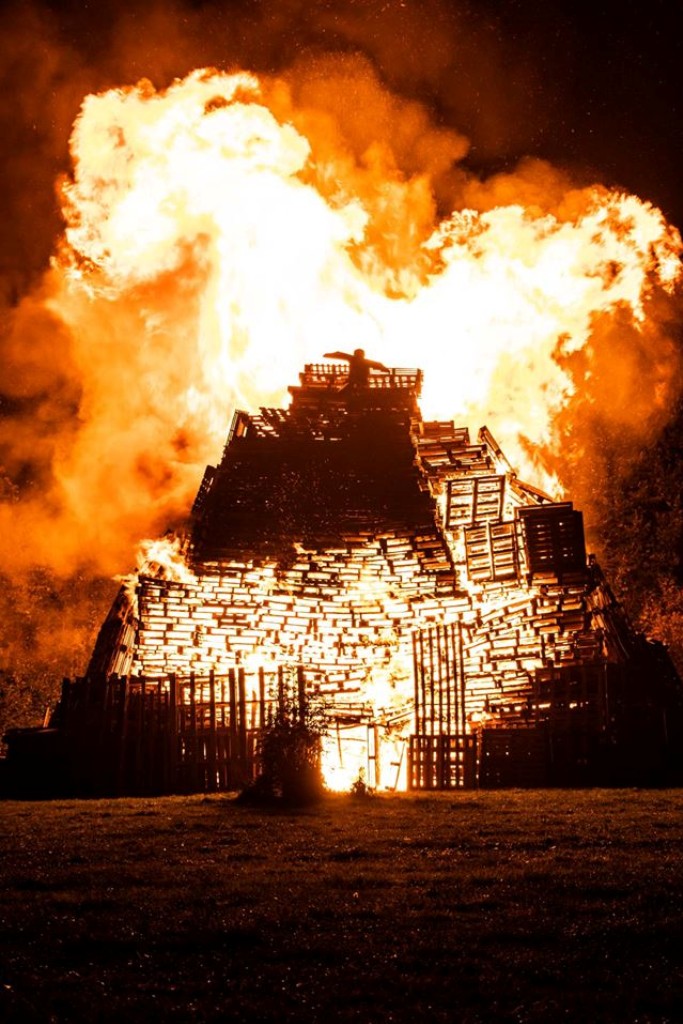 Covid Precautions Will Be Updated Near Event
Please use our sanitizer stations there are 2 at the entrance and of course, hot drinks, Hot food, all toilet blocks also have sanitizer stations for your safety. If you feel ill or suspect you might have covid please test yourself, we will refund any tickets purchased in advance if you are unable to attend because of covid.
Please please wear a face covering if you are able I'm sure others will feel safer, thank you in advance.
There will be no countdown for the displays this year at the event, hand
hygiene, and to help to maintain social distance the standing is larger this year and the event is limited to 2000 attendees for your safety.
Toilets will have marked spaces for queuing and hand sanitiser stations please use them for the safety of others.
Temperature scanners in use at the gate, we reserve the right to refuse entrance with temperatures at or above 38˚C (100.4˚F), or who answer "yes" to any of the screening questions, should be advised to return home.
"Lets Stay Safe and have a great Firworks Event!"
Carparking to Belchamps: Walk south on Clements Hall Way to Belchamps
Belchamps Firework Events Opens In:

Contact Belchamps
Camp Site Address:
Holyoak Lane, Hockley
Essex, SS5 4JD
email:info@belchamps.org.uk




There are no upcoming events to display at this time.
Shop and Office Opening Times
PLEASE NOTE: Office hours may vary please ring first, no answer? you can email us: info@belchamps.org.uk and we will reply ASAP. I/We apologise for any inconvenience caused.
Belchamps Scout Activity Center
Holyoak Ln, Hockley SS5 4JD