Information for Leaders
Age Range: 8 and older
Number of Participants: 12
Session Time: 55 min
Risk Assessment: Download
Useful Info: Outdoor Range. The activity gate is opposite Camp Fire Site 1, this is down the Central path on the main field.
Girlguiding – Tomahawk throwing is currently prohibited by Girlguiding and will not be available at this time, we will monitor the situation for updates.
Exciting New Target Activity for 2020, participants are put through their paces testing skill and accuracy using our Throwing Tomahawks and specially made Small hawks called flying Angles.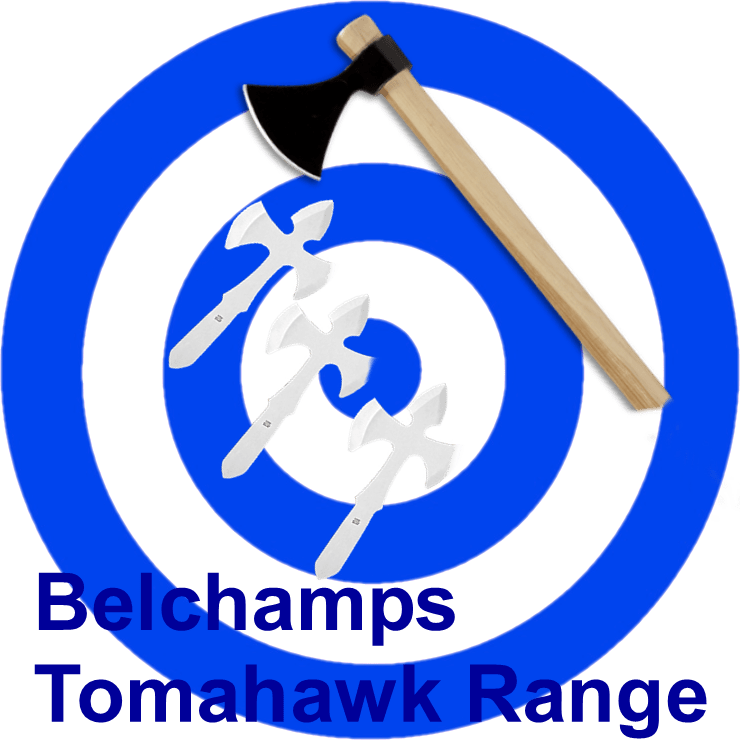 Contact Belchamps
Winter October to April: Monday to Thursday 9am till 6pm
Friday 9am till 8pm Saturday and Sunday 9am till 5pm
Summer May to September:
Monday to Friday 9am till 8pm
Saturday and Sunday 9am till 5pm
E-mail:  info@belchamps.org.uk
Tel: 01702 562690